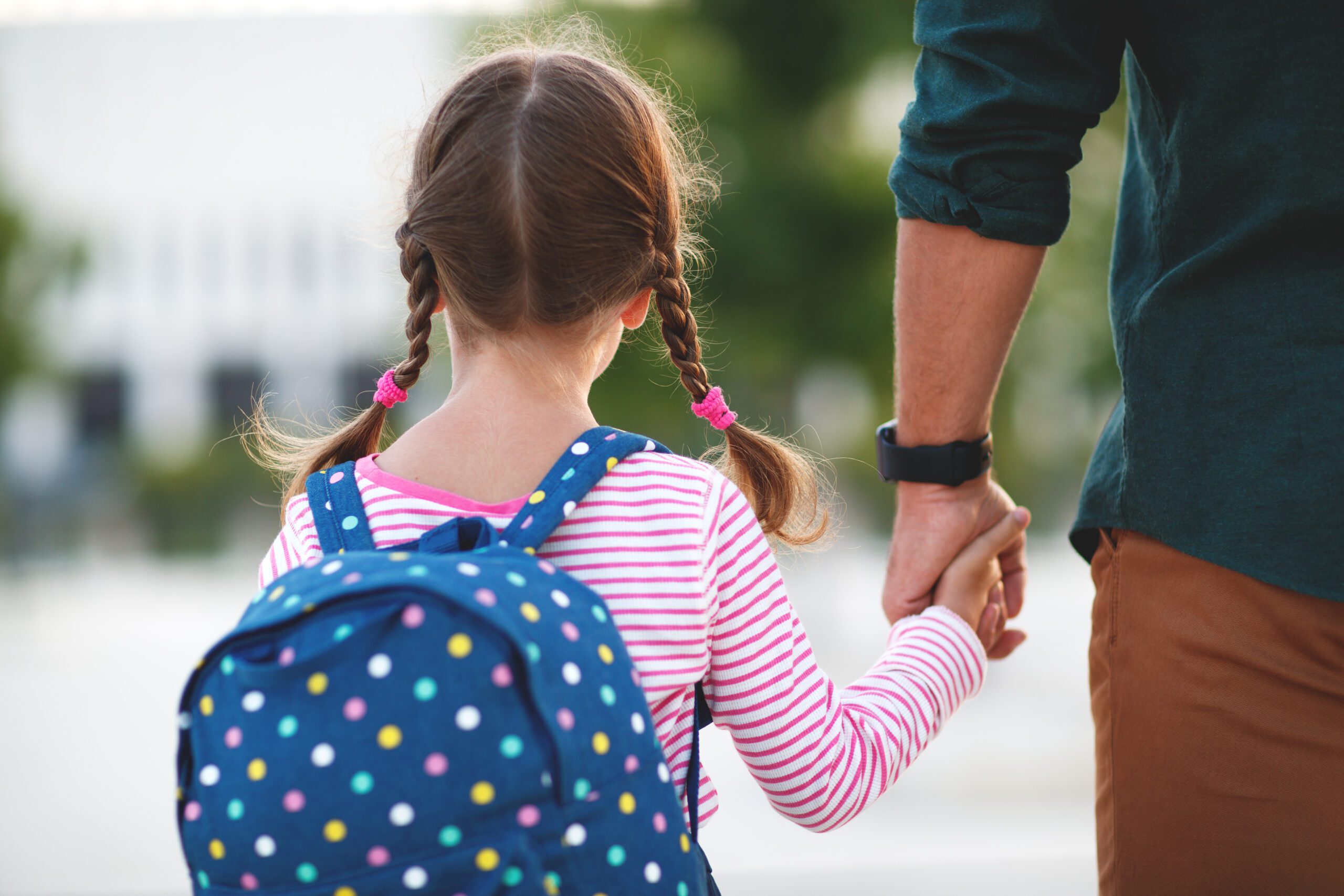 20 Jul

How to Prepare Your Child for Back-to-School

Between the hot weather and the commencement of the Fourth of July weekend, we're happily at the height of summer here in the Greater Houston area. With a few weeks left until the start of school, parents should start thinking ahead to the new year on the horizon.

Starting or returning to school is not always easy. To facilitate a smooth transition, Sugar Mill Montessori in Sugar Land, TX, is here to explore how to prepare your child for back-to-school.

Are you interested in enrolling your child in a Montessori school for the 2021-2022 school year? Contact us to schedule a tour today. Otherwise, let's dive into the best back-to-Montessori-school tips!
Reestablish a Routine
After more than a year of navigating stressful and demanding COVID-19 restrictions with toddlers and young children, a lot of parents have loosened up on some of the household rules now that it's summer.
But has your child become accustomed to staying in their pajamas until the afternoon, indulging in screen time, or sneaking an extra hour or two of playtime at night? If so, now is an opportune time to put an end to these habits and reestablish a routine that resembles the one they have during the school year.
What could a back-to-school routine look like? Here are some simple ideas for the mornings and evenings.
Set a consistent bedtime. Have your child wake up & go to bed at the same time every day. If your child struggles in the evenings, gradually move bedtime down by 10 minutes each night. Have a structured evening routine that involves laying out their clothes, brushing their teeth, making their bed, picking up their toys, etc.
Create a predictable morning routine. Get your child in the routine of sitting down to eat a healthy breakfast after they've made their bed, changed out of their pajamas, & prepared for the day. If your child is accustomed to sleeping in, begin waking them up 10 minutes earlier each day.
By slowly easing back into a routine by the middle to the end of July, your child will be better prepared to go back to school. That way, the boundaries and structure of the Montessori classroom will come as less of a shock.
Integrate New Activities in Your Child's Day
What are some other ways you can prepare your child for back-to-school?
Introducing new activities to your child will not only add fun and variety to their day but also add structure to their routine and prepare them for the way we do things in the Montessori classroom.
Experiential learning plays a vital role in Montessori education. Consistently engaging our children in new and stimulating activities provide them with ample opportunities to "learn by doing" and reflect on their experiences.
Soak in the Best of Summer & Experiential Learning
Even though the new school year is approaching, there's still time to promote experiential learning through Montessori-inspired summer activities like gardening, picnicking, or adventuring in nature. Here are the types of experiential learning processing questions you can ask during and after activities:
What happened during this activity? Why did it happen?
What do you like about this activity?
What did you see/hear/smell/touch/notice during this activity?
Why is this activity important?
How can you use this activity again in your life?
When in doubt about whether or not an activity will foster reflection, you can never go wrong with a science experiment. If you and your child have become accustomed to lazing around the pool or escaping the blistering Texas heat by shuttering indoors with the A/C, give these fun summer science activities for kids and toddlers a whirl!
Take a "Help Me to Help Myself" Approach
No matter the activity, allow your child the space and freedom to learn by doing. They'll discover how to help themselves as an independent individual in the process.
Be a guide to your child. Model a calm demeanor. If something like an art project or science experiment requires handling multiple materials, instruct your child on what to do. You can even complete the activity on your own side by side with your child so they can watch and follow you.
As your child engages in the activity, act as an observer and only intervene when your child vocalizes that they are struggling, feeling frustrated, or need you to redirect their behavior.
Promote Peace & Courtesy for Back-to-School Time
In the Montessori classroom, we are constantly facilitating peace and courtesy between our students. We encourage our students to help one another and coexist in harmony with each other.
However, the start of the new school year can be a big adjustment for some children, especially those who aren't used to sharing or playing with others. Parents can minimize the shock of returning to school by practicing peace and courtesy at home. Here are some ways you can familiarize your child with peace and courtesy before school rolls around:
As a parent, don't react to stress or conflict by arguing, raising your voice, or yelling.
Resolve conflict by redirecting sibling squabbles over shared toys or food.
Have your child actively participate in the home environment by helping with chores, pets, & meal preparation.
Encourage your child to practice smiling, having a positive attitude, & manners, like saying "please", "thank you", "excuse me", or "I'm sorry" when appropriate. Parents should also do the same!
If you haven't already, begin talking to your child about peace, what it means, and what they wish it could look like at home or in the world. Practicing yoga and meditation are also great activities to promote inner peace and calm, which children can manifest and give back ‒ and even reduce anxiety and improve sleep in children!
It's Time to Prepare Your Child for Back-to-School
There's still a few weeks left of glorious summertime left to enjoy the great outdoors, time with friends and family, refreshing ice cream cones, and playtime in the pool or sprinkler. But the new school year will be here before you know it. By learning and understanding how to prepare your child for back-to-school time, you can pave the way for an easier and smoother transition in the Montessori classroom.
Are you interested in enrolling your child in a Montessori preschool or toddler program in Sugar Land, TX, or the Greater Houston area? We'd love to connect with you and your family! Contact Sugar Mill Montessori today!