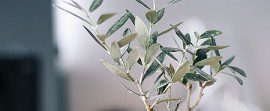 29 Sep

This is How Montessori Creates Leaders

We believe that the children of today will be the leaders of tomorrow. In the words of Lady Bird Johnson, Former First Lady of the United States, "Children are likely to live up to what you believe of them." A Montessori education builds leadership skills in students.
Developing Leaders in the Multi-Age Classroom
Older children in the multi-age classes become leaders as they guide younger students in learning. The leaders reinforce the skills that they have already acquired. All students, young and old, are actually leaders of their own learning. Montessori education promotes a self-directed approach to learning, so students are leading the learning by exploration, questioning, and active experiences. In Montessori classrooms, children love learning and school because they have an active role in the direction of their studies. That eagerness for learning and exploration will translate into students who will become productive citizens and leaders of our community.
How Multi-Age Classes Relate to the Real World
Multi-age classes not only develop leadership in Montessori students, but they prepare them for real-world experiences. In the business world, adults work with people of all dispositions and all ages. The same is true for those that they must socialize with on a daily basis. When Montessori students interact with different ages each day, it's actually a great parallel to working in a business environment. Leaders must be able to work cooperatively with all types of people.
Leaders and Trailblazers Educated at Montessori Schools
There is no denying that there are many well-known successful people who received a Montessori education. Many of them praise their Montessori education as a strong contributing factor to their overall achievement. Here's a look at some very successful people who have a Montessori education.
Prince William and Prince Harry
Jacqueline Bouvier Kennedy Onassis, former first lady, wife of John F. Kennedy
Jeff Bezos, founder of Amazon.com
Larry Page and Sergey Brin, founders of Google
Sean 'P.Diddy' Combs, hip hop mogul
T. Berry Brazelton, author and pediatrician
Julia Child, famous chef and author
Gabriel García Márquez, Nobel Prize winner for Literature
Anne Frank, author
Katharine Graham, former owner of the Washington Post
Whether your child moves into the limelight like these people or just utilizes his or her leadership abilities to be successful in the general public, the skills attained from a Montessori education at Sugar Mill Montessori School will put your child on the road to success!
We provide Montessori kindergarten, Montessori pre-school, and highly educational Montessori Daycare in Sugar Land, Texas. Contact us today for more information.