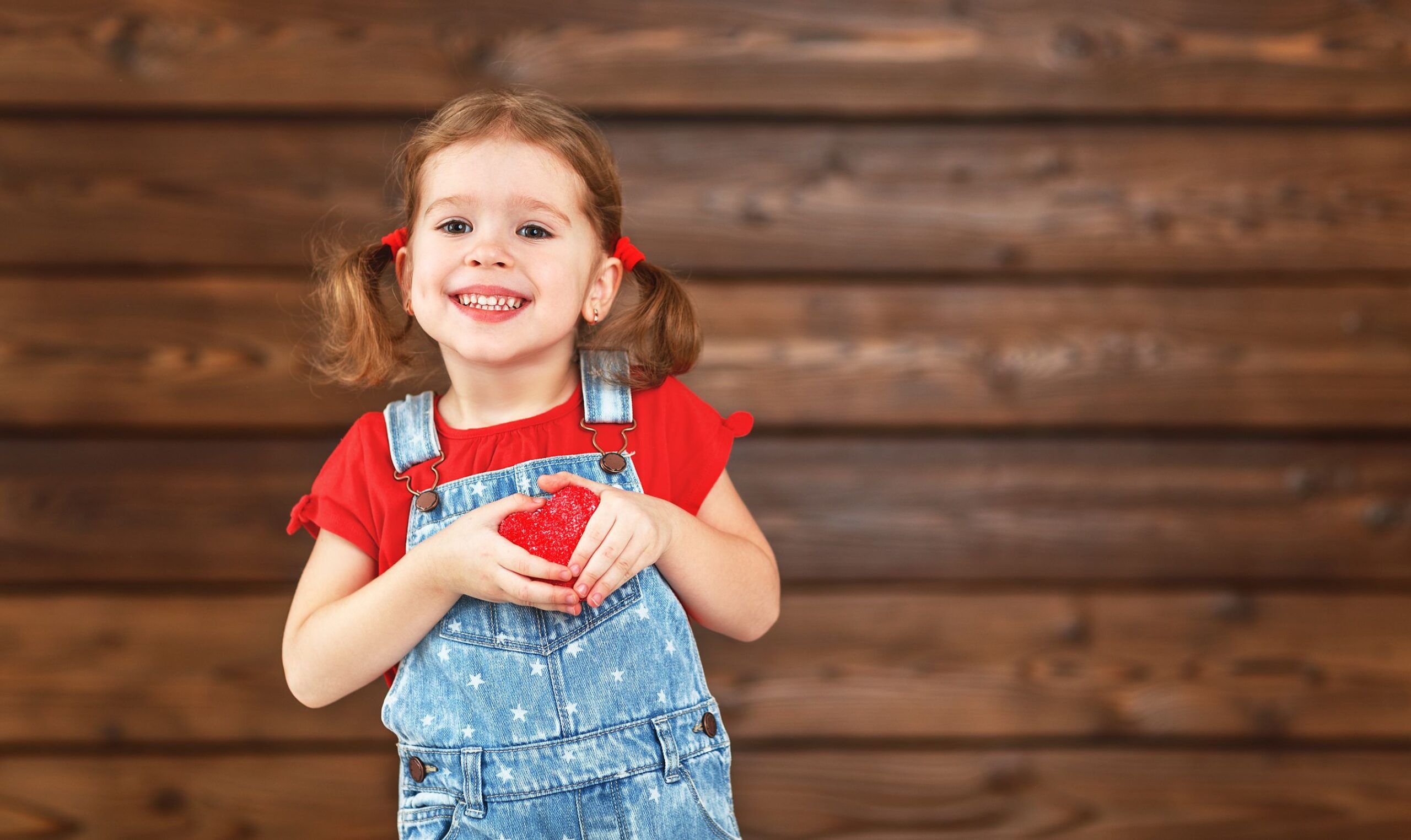 14 Feb

Montessori-Inspired Valentine's Day Activities

As Valentine's Day approaches, it's a fitting time not only to appreciate the ones we love, but also to encourage your child's love of learning. While the holiday may be known for red, pink, and plenty of hearts, this time of year offers the perfect opportunity to spend quality time learning with your child and having fun together.

At Sugar Mill Montessori, we want you and your child to make the most of your time together, which is why we've compiled some engaging, Montessori-inspired activities for you to try out this Valentine's Day. If you'd like to learn more about how we celebrate holidays in the Montessori classroom, contact us today!
Handmade Valentine Cards
Valentine's Day isn't complete without personalized valentine cards! Whether they're for friends, family, or neighbors, your child can express their gratitude and creativity by designing their own handmade valentine cards. You can mix and match different mediums and materials for unique results.
If your child likes to draw, break out the markers, crayons, colored pencils, or paint so they can create a beautiful picture or message. If you're considering a more "hands-on" approach, try experimenting with painting your child's hand and pressing their handprints onto cards for a truly personal touch. Adding glitter, stickers, and other fun decorations can also be a great way for your child to show off their personality and creativity.
Layered Love Potion
Interested in sharing the love this Valentine's Day while helping your child learn about science? Try this fun experiment by mixing up a love potion using everyday household items to explore the densities of different liquids. Be sure to encourage your child to make observations and predictions as you move through each step.
Items needed:
Clear bottle, jar, or glass (tall & narrow works best)
Corn syrup
Whole milk
Dish soap (ideally purple in color)
Water
Baby oil
Rubbing alcohol
Food coloring (red, pink, & purple)
Measuring cup
Squirt bottle, syringe, or baster
Step 1: Pour a little corn syrup into a liquid measuring cup (the amount will depend on the size of your container). Add a few drops of red food coloring, mix it together, and then pour it into your main container.
Step 2: For the second layer, fill the squirt bottle with about half a cup of milk, add a few drops of purple food coloring, and mix it all together. Slowly squirt the milk along the side of the container so that the layers don't mix.
Step 3: Tilt and slowly squirt about a one inch layer of dish soap into the container.
Step 4: Rinse out the squirt bottle and add in a little water and a few drops of red food coloring. Mix well and then slowly squirt the mixture into the container.
Step 5: Slowly pour in about a one inch later of baby oil.
Step 6: Pour about ¼ cup of rubbing alcohol into the squirt bottle and add a drop or two of pink food coloring. Swish around to mix and then slowly pour it into the container.
(Optional) Step 7: Add a sprinkle of glitter to the container.
Valentine's Sensory Bin
If your child loves to explore their senses, then a Valentine's-themed sensory bin can be a fun experience that offers plenty of opportunities to explore and practice fine motor skills.
Choose a Bin
Start off by choosing a suitable bin, ideally a large plastic storage container. A cardboard box, baking dish, or dish pan can also work. Make sure that it offers enough space for your child to move their hands around in it without making a mess.
Choose Filler Items
Next, choose a variety of sensory items to serve as the filler of the bin. Common fillers include colored rice, pasta, or salt. This is also where you can bring the Valentine's Day theme to life with red, pink, or purple items, as well as beads, heart-shaped objects, and more. The options are endless!
Add Fun Tools
The best part of a sensory bin is all of the hands-on play. In addition to using their hands, your child can use all kinds of tools and play items such as scoops, funnels, tongs, and tweezers.
Let Your Child Explore!
Once the sensory bin is complete, your child can dig in and play to their heart's content! This activity can offer the chance to experiment with transferring, pouring, measuring, sorting, counting, and so much more.
Celebrating Love & Learning
No matter how you plan to celebrate Valentine's Day this year, we hope these Montessori-inspired activities can help make the day extra special and educational for your family.
At Sugar Mill Montessori, we love to share fun ideas for at-home activities and science experiments that kids and families can enjoy year-round. Stay tuned to our blog or contact us for more ideas on how to celebrate all of the holidays, Montessori style!