13 Apr

Celebrate Early Childhood Education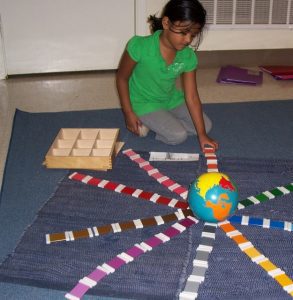 It is The Week of The Young Child! What is that, you ask? WOYC is an annual celebration that recognizes the importance of the early childhood education as it lays the foundation for children's success in further education. The National Association for the Education of Young Children first established WOYC in 1971.
We now know that children that 85% of brain development – intellect, personality – is cultivated by the age of 5. Children are born ready to learn! A child's brain has twice as many synapses as an adult brain. These connections in the brain must be used and strengthened or they become inactive. Connections are made stronger when children have daily opportunities to develop both motor skills, social skills, and interact directly with their environment. This is why high-quality early childhood education programs are so important – they not only support, but maximize, children's learning during these rapid growth years.
Help us celebrate early childhood education!
Music Monday – sing and dance along to Thingamajig by Lucky Diaz and the Family Jam Band
Taco Tuesday – create healthy tacos with your child
Work Together Wednesday – build something together
Artsy Thursday – use a variety of materials to create art. Remember, it is about the process not the product.
Family Friday – we celebrate the wonderful families that are part of our community